Customer Reviews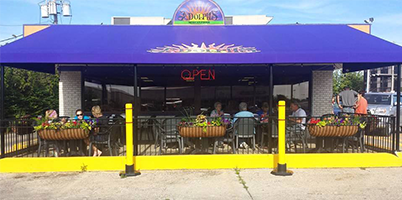 The only thing better than our Mexican food is our customers! Check out what they have to say about Adolph's Mexican Foods!
People Love Adolph's Mexican Foods!
5 STARS - The best ever! I honestly eat at Adolph's 2 - 3 times a week, maybe more. John Perez and all his staff are very friendly. Found out for Sunday buffet, can call ahead to make a reservation for a large group. Very busy place, and lines of people waiting for John Perez, to unlock his doors @ 11:15 a.m. Sunday, for business. I always go very early for lunch, or very late, to miss the long lunch lines at noon. People start arriving at 11:00 a.m. Always super busy at high noon. Food is very good as well as his prices. Proof of good food are the people willing to wait in line to place their orders. You can serve yourself all the chips and salsa you want @ no extra charge. REPEAT, The best ever! Thanks John!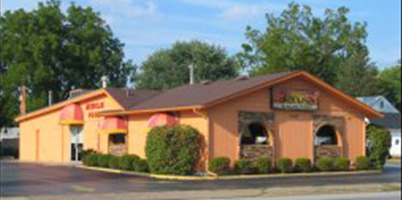 - Marsha V. (submitted via Yelp)
5 STARS - "Two words: Taco Tuesday. Although there are many Adolph's locations this is the one that feels like home. All of my friends worked here in high school and my Grandpa would always bring me here. Their refried beans are my favorite. The breakfast menu is cheap, amazing, and should not be missed!"
-Hali R., (Submitted via Yelp!)
5 STARS - "Everything about this fine establishment is well worth the time to eat and enjoy some delicious Mexican food!"
- Bob G. (submitted via Yelp)
5 STARS - "Adolph's now serves breakfast. I think I heard angels singing as I entered. It's a beautiful thing, seeing the chips and salsa bar in the morning. I can get my fix as early as 7:00 a.m., Monday through Saturday. On Sunday, brunch is served. I had chorizo and eggs served piping hot accompanied by rice, beans and corn tortillas. Their coffee was fresh. Enjoy!"
- Pam H. (submitted via Yelp)
5 STARS - "Best restaurant hands down in the Quad Cities. The best part besides the food is every time I come into town and go in I always run into a childhood friend I have not seen in years. Coach John, keep doing your thang."
- Payton O. (Submitted via Facebook)
5 STARS - "I started going to Adolph's back in the early seventies. I miss it so much! Excellent, excellent, excellent food! I live in Wichita now and I wish I could get it sent to me! If I go back up to Illinois that's the first place I'm going!"
- Gail E. (submitted via Facebook)
​
Contact Us
Find Us Online