Catering

If you are looking for something different, yet delicious, for your next party or event, Adolph's can help you out with our professional catering service. We have several options from a fully loaded taco bar to a wide variety of party trays, so we can help with any size group you have.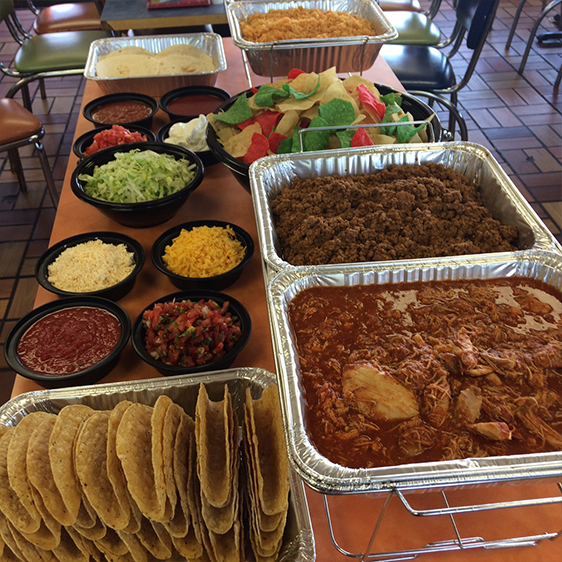 Our taco bar requires a 24-hour notice and 25 person minimum. We'll include both hard and soft shells, beef and chicken filling, and a big selection of toppings including refried beans and sour cream. And a taco bar isn't complete without chips and salsa. With plates, napkins, forks, and serving utensils included, all you have to supply is the appetite!
We have several party trays available including jalapeno poppers, spicy chicken wings and beans and rice. You can also choose from trays of tacos, enchiladas, and chimis. If you want to mix it up, we offer a Fiesta Tray that has enchiladas, taquitos, wings, poppers, mini tacos and sour cream and guacamole. Or you can have a Fiesta Dip tray that has beans and chorizo dip, sour cream, peppers, and chips.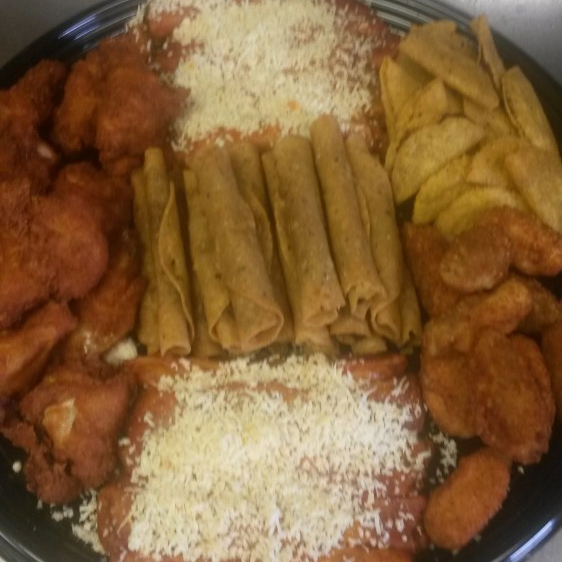 Everyone loves our chips and salsa and you can now have it at your next meeting or party. Choose from several dipping sauces including red salsa, Mexicana salsa, hot and mild sauce, green sauce, nacho cheese and our authentic guacamole.
No matter the size of your event, Adolph's has the perfect fit for your group. Make a change from the usual and spice things up with Adolph's Mexican Foods catering. Call us today and let us work with you to make your next meeting a fiesta!
Contact Us
Find Us Online