Welcome to Adolph's
Welcome to Adolph's Mexican Foods. We are a family-owned business located in Moline and East Moline. Started in 1952, by Adolph and Louisa Perez as El Sombrero, Adolph's Mexican Foods has become a Quad Cities landmark. Known for our delicious and authentic dishes, families have been coming here for over 60 years.
We are proud to offer catering services for any size event and our East Moline location also offers breakfast and a Sunday Mexican buffet. If you like tacos (and who doesn't?), then join us every Tuesday for deals on our delicious tacos. And if burritos are your thing, ours were voted one of the best five in the Quad Cities by B100 radio.
We look forward to seeing you at either one of our locations. Stop in today and taste why we've been in business for over half a century!
Come join us at our East Moline location for a delicious breakfast! Our breakfast menu includes classics like Huevos Rancheros and Huevos Mexicana, as well as a variety of Mexican omelets, breakfast tacos, and breakfast burritos. Try something different and spice up your morning with some of our tastiest breakfast foods.
Breakfast Tacos are only available Monday through Saturday, from 7:00am to 10:30am.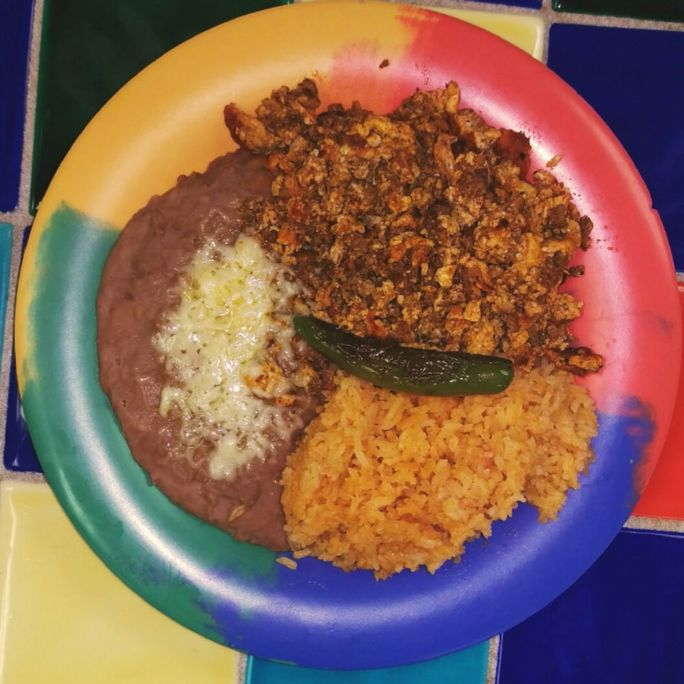 5 STARS - "Adolph's now serves breakfast. I think I heard angels singing as I entered. It's a beautiful thing, seeing the chips and salsa bar in the morning. I can get my fix as early as 7:00 a.m., Monday through Saturday. On Sunday, brunch is served. I had chorizo and eggs served piping hot accompanied by rice, beans and corn tortillas. Their coffee was fresh. Enjoy!"
- Pam H. (submitted via Yelp)
5 STARS - "Best restaurant hands down in the Quad Cities. Best part besides the food is every time I come into town and go in I always run into a childhood friend I have not seen in years. Coach John, keep doing your thang."
- Payton Ode (Submitted via Facebook)
5 STARS - "I started going to Adolph's back in the early seventies. I miss it so much! Excellent, excellent, excellent food! I live in Wichita now and I wish I could get it sent to me! If I go back up to Illinois that's the first place I'm going!"
- Gail Eastman (submitted via Facebook)
Find Us Online